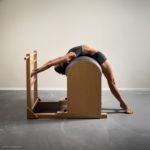 Dancers and Performing Artists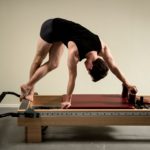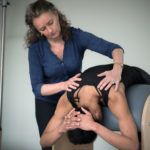 Post Injury/Surgery Recovery, or Working Towards Improved Movement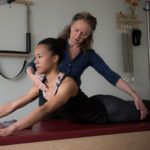 Teacher Training and Coaching
The pilates method offers such wide spectrum of exercises that there is an appropriate ap-proach for everybody. We have special experience professional movers, athletes, people recovering from injuries, and coaching for pilates teachers.
Dancers and Performing Artists
All teachers at Leila's Pilates have a background in the performing arts, and have many years of experience working with performers, such as dancers, musicians, actors, and circus performers. The body plays a crucial role in these professions to excel. The load is often heavy and can be one-sided, especially during a rehearsal period. This can cause the body to become out of balance, resulting in all kinds of possible complaints.
Through an analysis of your movement patterns you and the teacher come to an exercise program, with the aim of bringing your body more into balance.
We have very specialized knowledge for (former) dancers, with which we can link the Pilates work to a diverse range of dance styles, and in this way improve your dance performance. With targeted practice you can effectively improve dance-specific points of attention. Think, for example, of using your maximum printout, a better coordinated shoulder girdle, nicely articulated feet, a flexible and strong back, a more powerful core and more effective breathing techniques.
Pilates is a very effective method to support many different sports. Worldwide, more and more top athletes and sports teams are adding Pilates to their training because of its proven effectiveness.
You can improve your overall strength, coordination, flexibility, as well as focus specifically on one aspect of your sport to improve your performance.
We already have extensive experience with rowers, figure skaters and athletes and look forward to working with other disciplines as well.
You are welcome to take your coach to the studio to find an optimal connection with your sports program.
Post Injury/Surgery Recovery, or Working Towards Improved Movement
After a medical procedure, an accident or illness, support in recovery is often important. We can offer you training sessions during and after your recovery period, if desired in consultation with your treating therapist.
Because of the possibilities of the Pilates equipment, you can often start exercising at an early stage, and increase the intensity as soon as possible. By supporting the springs, you can gain positive movement experiences at the beginning of your recovery process, and thus regain confidence in your body.
Restoring a healthy breathing pattern, good posture and better balance will help you boost your confidence, improve your sleep and generally help you feel more vital. We give you simple homework assignments to encourage you to be active in your recovery process.
Our team can help you with recovery and preparation for surgery, and can challenge you regardless of your background in movement.
Teacher Training and Coaching
At Leila's Pilates, all teachers are certified Polestar Comprehensive teachers.
The Polestar Pilates curriculum gives you as a teacher a science-based approach to Pilates. As a result, you learn to approach your customers holistically, and to support them in achieving their goals. (www.polestarpilates.com)
If you are interested in taking this course, please contact us. We are happy to see if we can put together a tailor-made package together to prepare you for the training.
We also offer a trajectory to prepare for the Polestar exam, including through internship opportunities.
We offer coaching for Pilates teachers who are already working and who are looking for new inspiration. In consultation we can then put together a package according to your wishes. If you are interested in that, please contact us.